DATES: May 16th – 19th, 2022
LOCATION: Shimane Prefectural Convention Center, "Kunibiki Messe", Shimane, Japan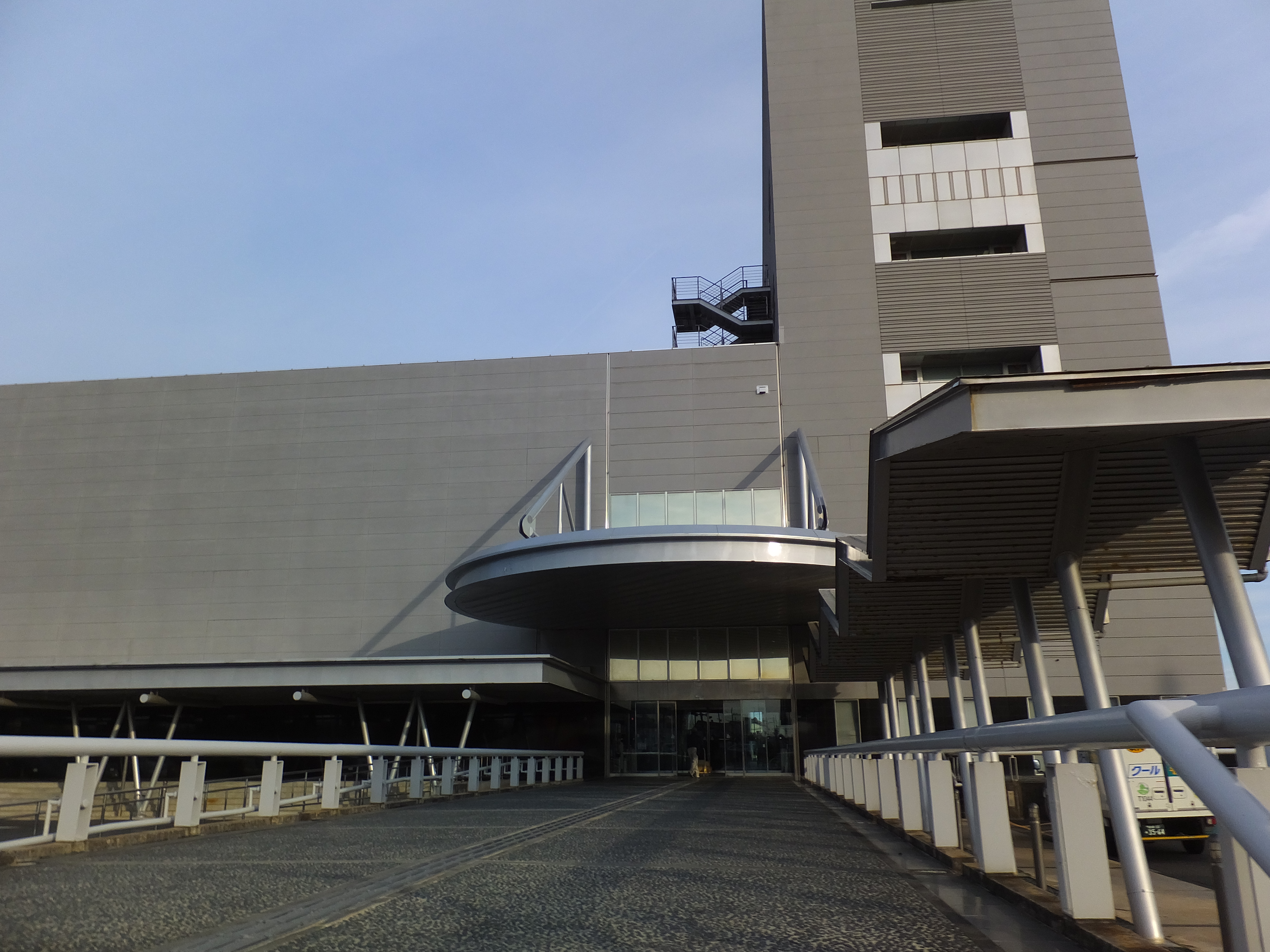 Flyer: Download (July 13th, 2021)

Statement on the Russian invasion of Ukraine
The Russian invasion of Ukraine jeopardizes the safety of Ukraine people and threatens the peace and order in the world. The MORIS organizers are deeply shocked by the situation in Ukraine and declares that we do not support any military solution of conflicts anywhere in the world. We express our deep concerns about the political situation and sincerely hope that for the fast and peaceful solution of the conflict.
March 14, 2022
Mitsuteru INOUE, Katsuji NAKAGAWA
Co-Chairs of MORIS 2022

News and Information
Deadline of paper submission is extended to July 14th, 2022 (JST).
Go to "publications"
Group photo:
click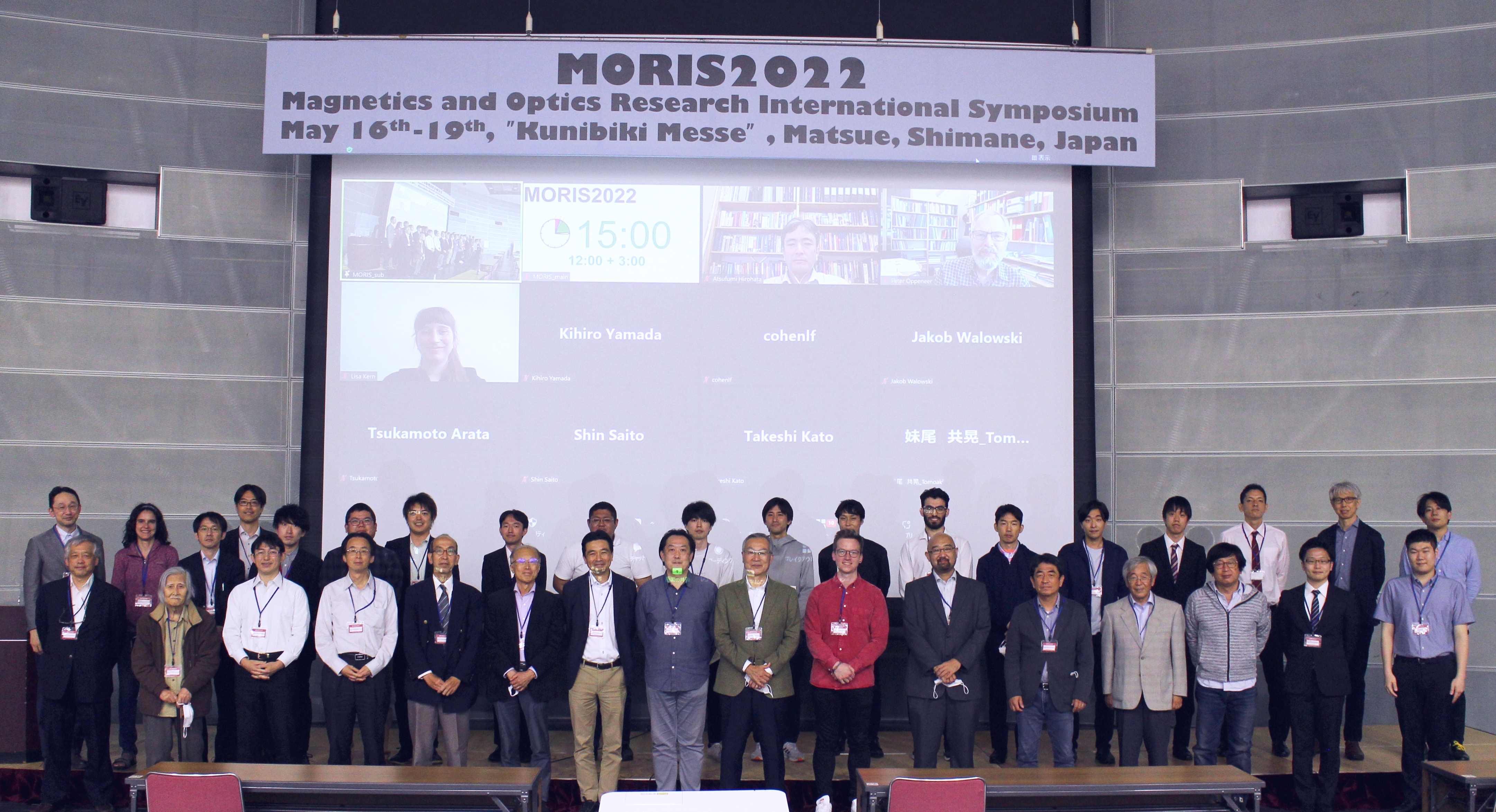 Next MORIS: Date: May, 2024, Venue: University of York, United Kingdom click




Deadline of proceedings submission: June 30th, 2022 (JST).
VIDEO and e-poster contents will be available on-demand to MORIS registrants until June 30th. Participants are able to ask the presenters via the comments on your on-demand presentation. To presenters, please check comments of your on-demand contents until the June 30th for fruitful discussion on-line.
Abstracts will be available on this website (Web Program (Confit)) for participants starting May 15th.
The passcode for the website> will be provided by email.
The Link to the ZOOM Meeting will also be informed on the same website.


Practice room: A breakout room "practice room" will be set up for the presenters in the ZOOM meeting, so please use it for connection tests and slide display practice.
Discussion room: Further more, breakout room for each oral presentation will be set up at the end of the morning and afternoon oral sessions (Discussion AM, Discussion PM). Please use it for individual research exchanges.


Uploading site of the on-demand contents are open.
Deadline of the file upload is May 14th, 2022 (23:59, JST)
Please note that you may not be able to pay the advance registration fee during the website maintenance on April 22nd from 2:00 to 5:00 AM (JST).
The program for MORIS2022 is now available on the website. (Program)
Please note that you will not be able to log-in to your account during the website maintenance on April 14th from 21:00 to 24:00 (JST).
Abstract deadline is extended: March 5th, 2022


MORIS2022 will be held in hybrid style for both onsite and online/virtual participants.


Welcome to MORIS2022!
MORIS (Magnetics and Optics Research International Symposium) is the world's leading forum for discussions on fundamental and applied research in the area of magnetic, thermo-magnetic, and magneto-optical phenomena, incorporating recent trends extending towards magnonics, spin-photonics, optics and photonics, spin-electronics, nano-fabrication technologies, and novel magneto-optical materials and structures. MORIS has been organized on a biannual basis since 1991. Since then, MORIS has been organized in many countries and has attracted researchers and engineers from universities and industry worldwide MORIS2022 will be held from May 16th – 19th, 2022 in Shimane, Japan. We are looking forward to seeing all of you then.
Organization
Symposium General Co-chairs:
M. Inoue (Natl. Inst. Tech., Japan)
K. Nakagawa (Nihon Univ., Japan)
Steering Chair:
T. Kato (Nagoya Univ., Japan)
Steering Vice Chair:
F. Akagi (Kogakuin Univ., Japan)
Program Co-chairs:
A. Tsukamoto (Nihon Univ., Japan)
A.V. Kimel (Radboud Univ. Nijmegen, The Netherlands)
International Advisory Chair:
T. Ishibashi (Nagaoka Univ. Tech., Japan)
International Advisory Vice Chair:
A. Kikitsu (Toshiba, Japan)


Scope
Magneto-optical / Optical Phenomena and Devices

Nonlinear Phenomena, Magneto-photonic Crystals, Magneto-optical Devices, Advanced Photonics, Plasmonics, Subwavelength Structures, Related Materials

Ultrafast Dynamics / Reversal

Pump and Probe, All-optical Magnetic Recording, Observation Techniques, Magnetic Textures
Novel Magnetic Recording Technologies

Energy Assisted Magnetic Recording, Head Integration, Surface Plasmon Resonance, Antenna Devices, Recording Physics
Magnetic Materials Fabrication and Engineering

Storage Materials, Multilayer, High-Ku Materials, Patterned and Artificial Structures, Nano Particles,Soft Magnetic Materials, Characterization Technologies, Materials Informatics

Magnonics and Antiferromagnetic Materials

Fundamentals and Application of Spin Waves, Magnon-related Phenomena, Magnon Control via Spin Currents, Optical and Magneto-optical Investigation of Antiferromagnets and Applications

New Concepts and New Materials / Devices

Spintronics, Spin Caloritronics, Magnetoelectric Behavior, Exotic Materials, Topological Materials, Carbon-based Magnetic Materials

Advanced Light Source and Applications

Synchrotron, Free Electron Laser, High Harmonic Generation, X-ray, THz, Magnetic Characterization, Imaging, Novel Optical Phenomena, Time Resolved Measurements